Following a certain significant event several months ago, Joseph Walker revisited a unique tie between a "dyed-in-the-wool, jaded, New York-based reportorial cynic" and a certain Mormon prophet.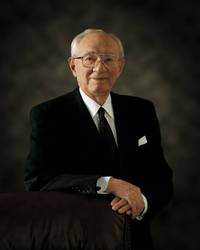 "The death …of veteran television journalist Mike Wallace at the age of 93 has reminded many members of The Church of Jesus Christ of Latter-day Saints of the celebrated newsman's relationship with the late LDS Church President Gordon B. Hinckley," wrote the Deseret News' own newsman.
In light of the celebrated reporter's death, Walker described how Wallace came to appreciate President Hinckley, beginning with Wallace's request to interview the prophet on "60 Minutes," which—to Wallace's surprise—President Hinckley accepted.
"I'd been trying for decades to get some top Mormon leader — any top Mormon leader — to talk to '60 Minutes' about himself and his church, and I'd regularly been turned down," Wallace described in his foreword to President Hinckley's best-selling book, "Standing for Something."
"Mormon friends of mine had volunteered to put in a good word; they'd let the Salt Lake City hierarchy understand that an investigation was not what I had in mind, but rather an exploration of what kind of individual led the Mormons," Wallace wrote. "How did he get his job, what about Mormons and polygamy, what about Mormons and black folks, and did the leaders of the Mormon Church really believe that tale about Joseph Smith finding himself anointed at the age of 14 on a farm in upstate New York?"
Despite Wallace's notoriety as an interviewer—"'Mike Wallace is here to see you' were among the most dreaded words a newsmaker could hear"—the Associated Press once recorded—President Hinckley obliged.
"We hardly expected 'Yes' for an answer, any more than we expected 'Yes' for an answer to our similar invitations to the pope of the Roman Catholic Church," Wallace wrote.
As Walker explained: "So Wallace, the king of the ambush interview, was himself 'ambushed' by the cordial — 'even sunny' — greeting he received from President Hinckley at a luncheon to which both were invited. …"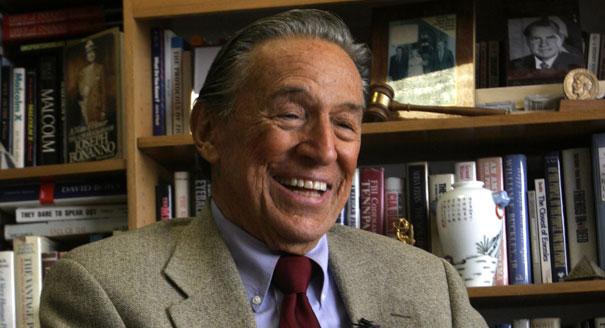 LDS associates of Wallace's were shocked President Hinckley had agreed to the interview. Wallace said his friends wondered: "'Doesn't (President Hinckley) understand what can happen when '60 Minutes' sets out to do one of its hatchet jobs?'"
Surprisingly, as Wallace wrote, "my '60 Minutes' colleagues and I learned, from the time we spent with Gordon Hinckley and his wife (Marjorie Hinckley), from his staff, and from other Mormons who talked to us, that this warm and thoughtful and decent and optimistic leader of the Mormon Church fully deserves the almost universal admiration that he gets.
"I know that may sound more than a trifle corny coming from a dyed-in-the-wool, jaded, New York-based reportorial cynic," Wallace said. "But it was difficult not to arrive at that conclusion after talking not only with him, but about him."
The results of that April 7, 1996, interview can be seen in this retrospective aired by '60 Minutes' soon after President Hinckley died in 2008.
As prophet of the Church of Jesus Christ, Gordon B. Hinckley embraced the media as no other prophet had done. He was extremely intelligent, and though extremely busy leading one of the fastest growing religions on earth, he kept up with current events and understood all the issues confronting the world. He could speak on or discuss any subject. He was a man of great stamina, even as he passed age 90, and the Mormon apostles who served with him joked they needed roller skates to keep up with him. Although he knew well the troubling prophecies of the last days and continued the clarion call to the Latter-day Saints to get prepared with food storage and debt retirement, he was an eternal optimist, and he considered these times the best of all in which to live. He will always be known for his guiding decision, made through inspiration from God, to build more, smaller temples, so that all Latter-day Saints would be able to attend the Mormon temple at least once—in order to perform sealing ordinances and make eternal covenants that bind worthy Mormon families as eternal units.
By Rhett Wilkinson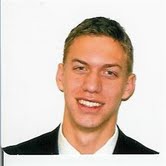 Rhett Wilkinson is a member of The Church of Jesus Christ of Latter-day Saints (ʺMormonʺ). He is a Capitol Hill intern and co-founder of the USU online student magazine Aggie BluePrint. He has worked for the Deseret News (including the Mormon Times) and Standard-Examiner.