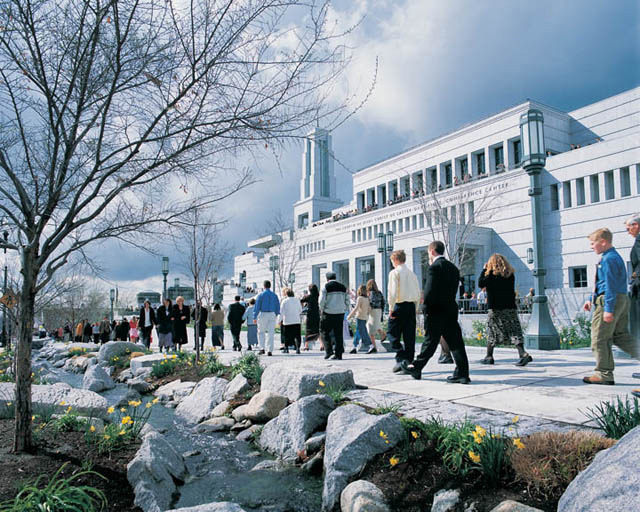 In the Hall of the Prophets of the LDS Conference Center, the first evening of President Gordon B. Hinckley's 2-day viewing drew thousands of visitors. A reverence pervaded the Center as the faithful flowed in to share their expressions of love at the passing of the 15th Prophet of The Church of Jesus Christ of Latter-day Saints.
The viewing for President Hinckley continues today, February 1, from 9 a.m. to 7 p.m. at the LDS Conference Center, 60 W. North Temple, Salt Lake City.
The Prophet's funeral is scheduled for 11 a.m. Saturday at the Conference Center. Tickets for about 21,000 seats are available starting at 9 a.m. at the north gate of Temple Square. Overflow seating, which also will require tickets obtained at the north gate, is available in the Tabernacle and the Assembly Hall on Temple Square, in the Conference Center Little Theater, and at the Joseph Smith Memorial Building, 15 E. South Temple.